March 30, 2021
Harvey's Peanut Butter Balls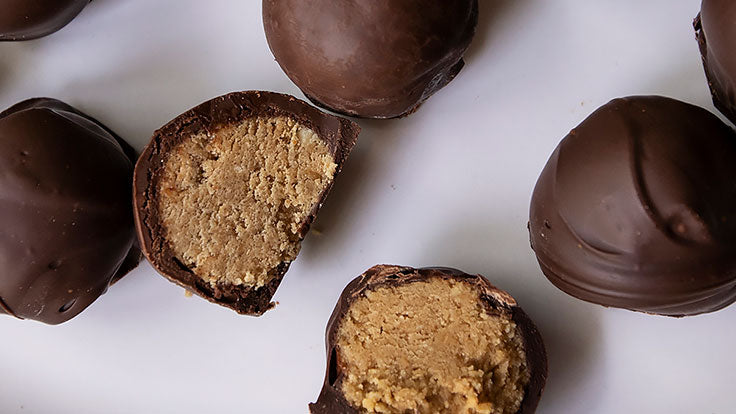 Harvey's and peanut butter make a great pairing. Top with rich dark chocolate and you have a delicious treat.
Servings
30 balls
Prep Time
25 minutes
Ingredients
1/2 cup Harvey's Butter Rum Batter slightly softened
1/2 cup + 2 T. crunchy style peanut butter
1 tsp. vanilla extract
1/4 cup graham cracker crumbs
1/2 lb. dark chocolate melt in double broiler, stirring until smooth
Instructions
In medium size bowl, combine all ingredients except chocolate.
Mix by hand until completely combined. Mixture may seem a little dry, but heat from hands will help them stick together when rolling into balls.
Take small pieces of filling and roll into small balls. you should have enough for 28-30 bite size balls.
Dip balls into melted chocolate and place on Silpat or parchment to set. To fully set will take several hours or you can refrigerate to speed up the process.