August 25, 2021
Harvey's Butter Rum Pound Cake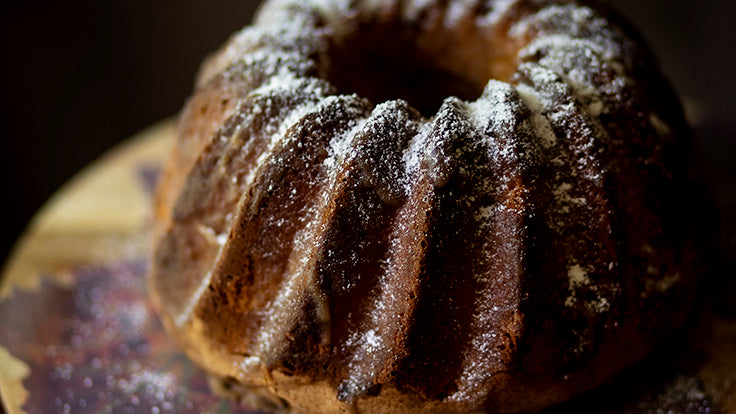 A moist cake with Harvey's Butter Rum and rum glaze
Servings
12
Prep Time
1 hour 10 minutes for prep and baking.  For best flavor, allow to sit for several hours or overnight.
Ingredients
1 yellow cake mix
1 3.4 oz box instant vanilla pudding mix
4 eggs
1/2 cup vegetable oil
2 cups spiced rum, divided (Captain Morgan)
1 11 oz tub Harvey's Butter Rum Batter
1/2 cup water
Instructions
Preheat oven to 325 degrees.
Grease and flour bundt cake pan.
Mix cake mix, pudding mix, eggs, oil and 1/2 cup of the rum.
Pour into prepared cake pan.
Bake about 55-60 minutes, or until tests done. Cool about 12 minutes before inverting cake on to a rimmed platter.
During the last 15 minutes of baking, combine Harvey's and water in a saucepan and bring mixture to boil.
Reduce to steady simmer.  Stir in the remaining 1 1/2 cups of rum and allow mixture to reduce for about 6-7 minutes.  Remove from heat to cool slightly.
Poke holes with a toothpick all over cake. 
Pour glaze over warm cake, covering entire service.  As mixture pools, take a spoon and re-pour the glaze back over the cake several times.
Let set for several hours or overnight in fridge before serving.